Ljubljana
The Dragon City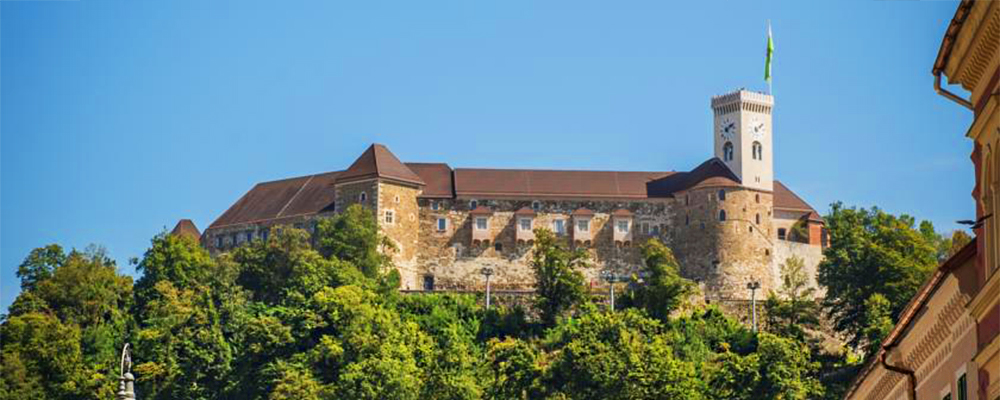 Ljubljana is an important commercial, business, congress and fair center. Residents and numerous visitors perceive Ljubljana as a city on a human scale..
In Ljubljana the old meets the new and it seems like the history of all five millennia Ljubljana has been the old settlement at this area. Here you can see traces of all periods of its rich history; the legacy of Roman Emona, the former city core with Renaissance Baroque facades, decorative portals, romantic bridges that adorn the Ljubljanica river, uneven roofs and park, reaching deep into the arms of the city. 
Through the history the city was facing eastern and western cultures, but also an Italian concept of art with sculptural aesthetics of Central Europe cathedrals.
In the first half of the 20th century, modern Ljubljana was influenced by the strong personal style seal of a great European architect Jože Plečnik.
Take a look at Triple bridges and Prešeren square!
Ljubljana is a city of culture. It has numerous theaters, museums and galleries and boasts one of the oldest philharmonic orchestras in the world. Already at the beginning of the 18th century, in 1701, the Academia philharmonicorum was founded. It is the first musical association in Slovenia, which systematically developed baroque music.
Culture is for residents of Ljubljana the way of everyday life. Every year the city hosts over 10,000 cultural events, among which there are more than 10 international festivals with excellent musicians and theater artists as well as alternative and avant-grade artists.
In the warmer months, many cafe tables and chairs fill the banks of the Ljubljanica river and the old city markets. There is also a famous Ljubljana Market and the Sunday flea market. The first impression a visitor gets in Ljubljana is that it is a very young city, because its special atmosphere is created by the large number of students.
We suggest that you create your own adventure, this information should be only to help you!